Venture Café – Rotterdam Info Table TAcc+2020
30 Jul 2020 @ 17:00

-

19:00

UTC+1

Free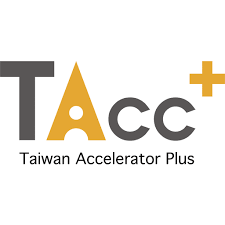 July 30, 17:00

 – 

19:00

TAcc+, a national league accelerator by Taiwan Small and Medium Enterprise Administration, Ministry of Economic Affairs, proudly presents International Program Webinars to facilitate and support international startups and SMEs to connect with Taiwan Startup Ecosystem.

We have invited insiders from Taiwan's renowned IoT and Healthcare industries, as well as the key players from the manufacturing supply chains to share with you industry demands, market gaps, and collaboration best practices. https://www.taccplus.com/en/

TAcc+ International Program is now opening for registration!  We have four webinars on August 14, 21, 28, and September 4, 2020. All people and groups can be accepted for webinars.

About the Group Selection of TAcc+ In-Depth Business Development Service, we have an examination of identification posted on the website. You can find more information here:
Website: https://www.taccplus.com/
Registration form: https://forms.gle/NdRmXqBjqC6dNZ5p7

Pre-Webinar briefing 4 August 2020, 10:00-10:45CET

About Taiwan Globalization Network-TGN
The Taiwan Globalization Network is your partner for success! Let us help to make your business expansion strategies between Europe and Asia a reality!