Congratulations!
DialogueTrainer is the winner for Taiwan's TAcc+ International Program TOP 10 List in the 2021 batch.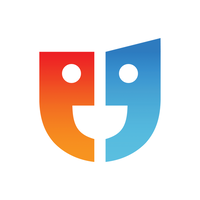 DialogueTrainer, the IoT startup supported by Startup Utrecht, is the winner of the Taiwan Explorer Awards in the WeScale Challenge 2020, organized by TGN, Tiger Accelerator, Startup Utrecht, Economic Board Utrecht, etc. (Read more: TBD20: WeScale pitch event winners)
DialogueTrainer is dedicated to developing innovative solutions to support 'Online Training in Professional Conversations.
DialogueTrainer's conversation 'flight simulator' trains users in a safe learning environment and measures their performance.
DialogueTrainer wins the free booth to exhibit in InnoVex 2021 (1-30 June, virtually ).
Now, DialogueTrainer is selected as the winner for TAcc+ International Program TOP 10 List, out of server competition from the global startups. DialogueTrainer will take advantage's Taiwan Hub Position in the Asia Pacific to develop their market access strategy to Taiwan and then to Asia.
TAcc+ international program aims to attract global startups who are interested in the Asia market. Within 1 month, startups can engagement with Taiwan enterprises, access the supply chain ecosystem, network with the startup ecosystem, investors, and accelerators to come out with an Asia market strategy.