Taiwanese bedrijven gebruiken Utrecht als springplank
Gepubliceerd: 04 juni 2016 11:0704-06-16 11:07
Laatste update: 04 juni 2016 17:0204-06-16 17:02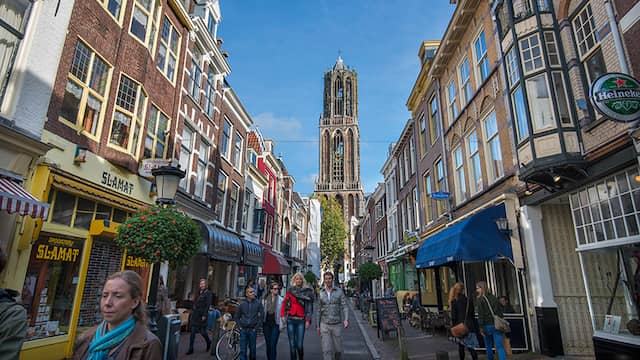 Verschillende Utrechtse partijen en het Taiwanese SquareX hebben een intentieverklaring getekend om intensiever samen te werken. Zo moeten bedrijven uit Taiwan gemakkelijker de Nederlandse en Europese markt bereiken.
Het Taiwanese bedrijf SquareX gaat de samenwerking aan met partijen uit de regio Utrecht om langer comfortabel en zelfstandig thuiswonen mogelijk te maken.
Partijen als SquarX, de Economic Board Utrecht (EBU), de gemeente Utrecht, VitaValley en de Hogeschool Utrecht en Universiteit Utrecht ontwikkelen een pilot voor geïntegreerde technologie en dienstverlening met de hulp van de Aziatische technologie. Zo moeten mensen met zorgbehoeften langer zelfstandig thuis kunnen wonen.
Jaap Breugem, domeinmanager Internationalisering van de EBU, was vorig jaar in november in Taipei op uitnodiging van een Taiwanese organisatie toen hij in contact kwam met SquareX. "Daar heb ik ze uitgelegd wat er in de regio allemaal gebeurt. Wat zij ontwikkelen is een hele interessante ontwikkeling voor ons. Ze zijn op zoek naar manieren om die technologie door te ontwikkelen en daar een markt voor te vinden. Dat is voor ons in Utrecht heel interessant, omdat er nou eenmaal veel ouderen zijn die langer thuis willen of moeten wonen."
DynamiekBreugem zegt dat het vooral voor de dynamiek in Utrecht erg belangrijk zal zijn dat ook andere Taiwanese start-ups zullen volgen. "Grote uitdagingen in Utrecht gaan we zo te lijf door actief de technologie van dit soort bedrijven in te zetten. Als ze ons daarbij als springplank willen gebruiken om naar de rest van Europa te gaan is dat alleen maar positief."
Diensten als boodschappen doen, ondersteuning in de huishouding en vervoer kunnen gemakkelijk worden opgevraagd met de pilot. Ook video-verbindingen met familie en kennissen, vrienden of professionals kunnen eenvoudig tot stand worden gebracht en beveiligingstechnologie kan in dezelfde aanpak worden toegepast. De pilot moet uiteindelijk voor tweeduizend huishoudens worden ingezet. Dat zal gefaseerd gebeuren.
Source: http://www.nu.nl/utrecht/4272561/taiwanese-bedrijven-gebruiken-utrecht-als-springplank.html