10/10/19, Stadium Galgenwaard, Utrecht.

Economic Board Utrecht (EBU) organized Get Connected Congress 2019.

Taiwan Globalization Network (TGN) has secured 2 booths to set up Taiwan Innovation Expo at Get Connected 2019.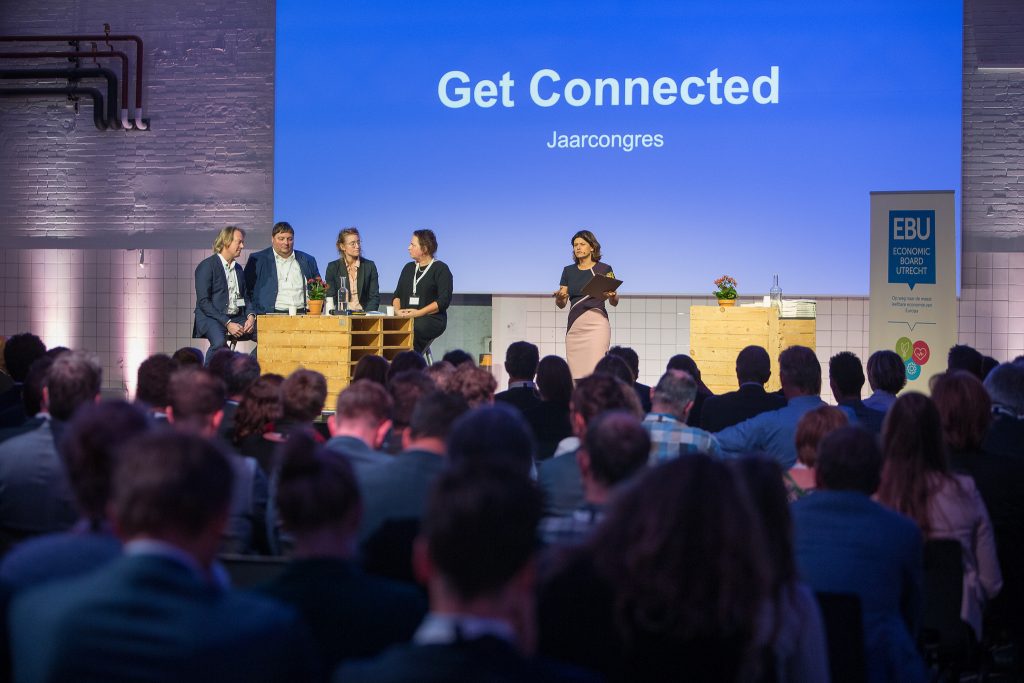 We arrived early in the morning at Stadium galgenwaard, the parking lot was full of cars and there were banners, flags and balloons everywhere.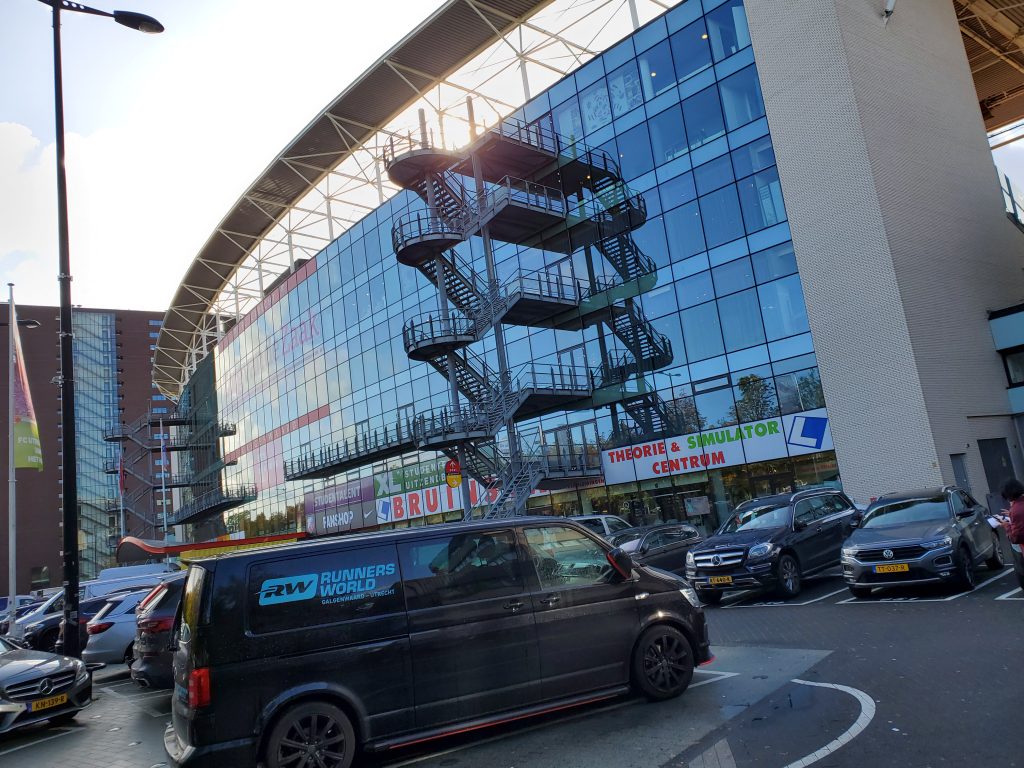 Before we went inside of the stadium we first took some pictures of the #URRapidHealth group in front of the stadium, after which we got a very warm and welcome reception by the hosts and hostesses.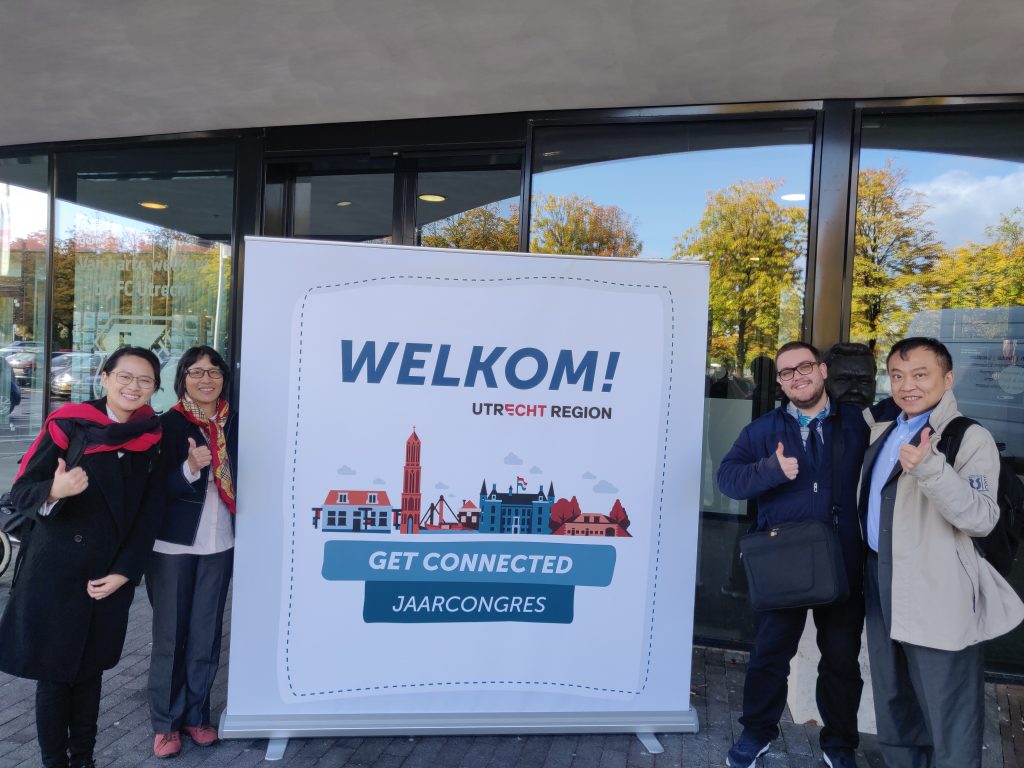 When we got to the floor where our booths that were sponsored by the Economic Board of Utrecht were located, we noticed that we had the best spots, Right next to the entrance.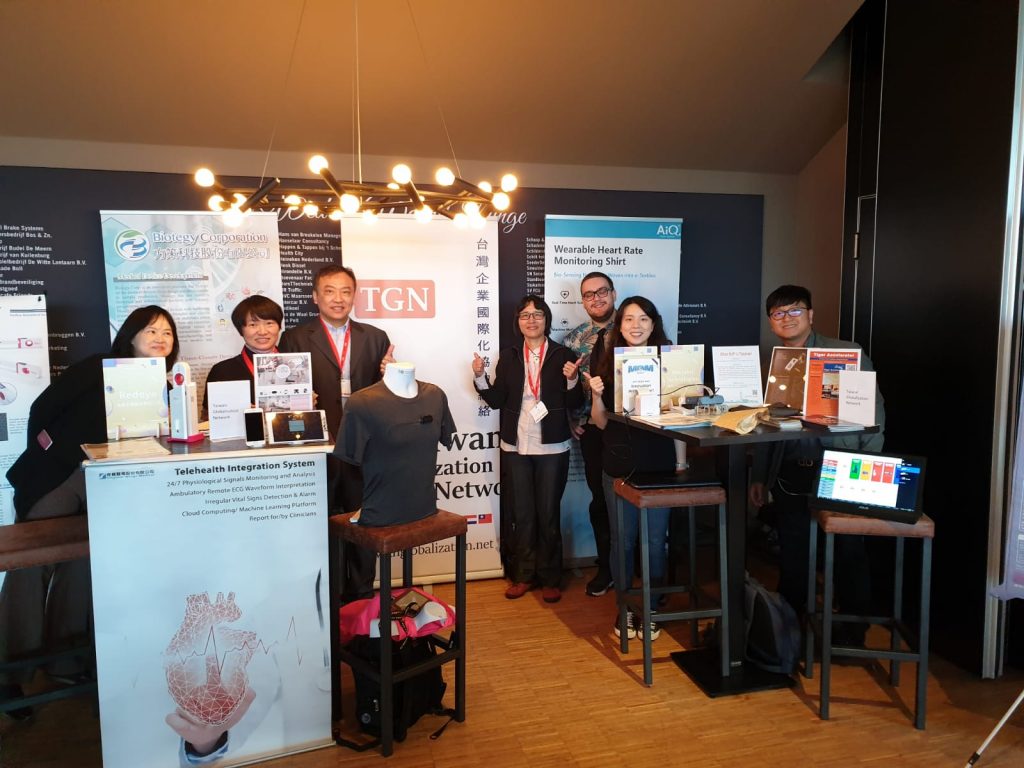 We were very thrilled that we would be able to speak to all the lovely people who would just have set foot inside of the room, and as a result of that we had a lot of people stop by and ask about our products.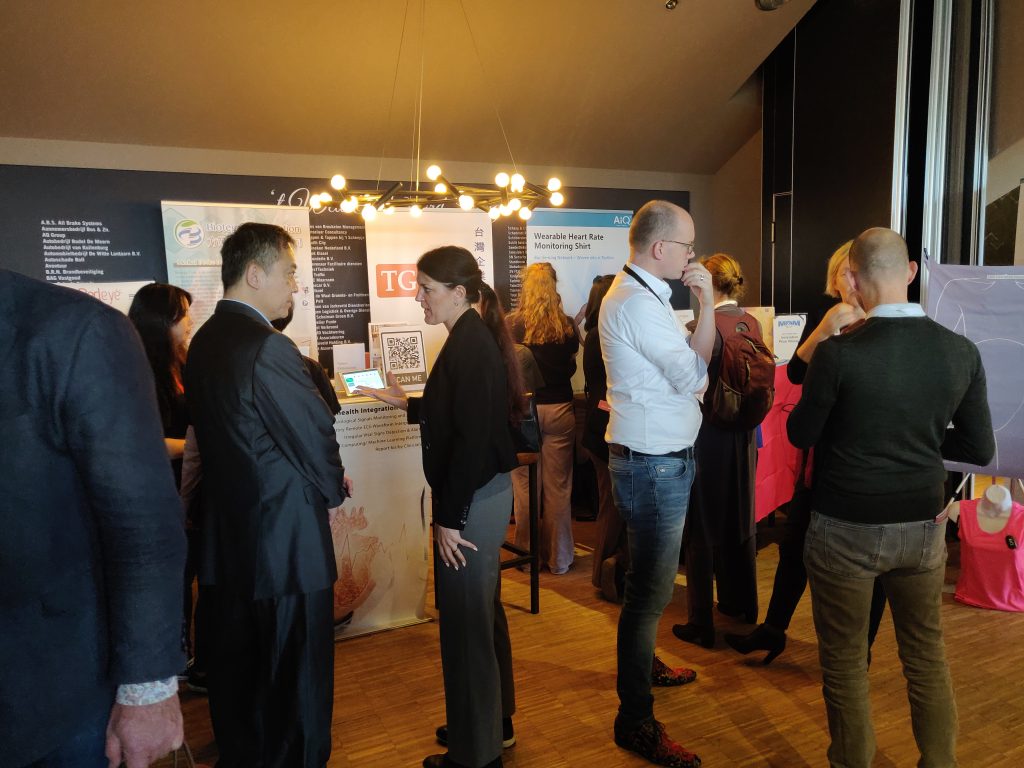 TGN accommodates 8 Taiwanese start-up companies, Singular Wings Medical, MedicusTek, RedEye, Neurobit, Vibresee, MatrixLabs, DFON, Biotegy.
Singular Wings Medical: online streaming ECG, measured by predicting algorithms in combination with smart clothing.
MedicusTek: Innovative smart-blanket with sensors designed for hospitals and care centers to provide patient management and fall-prevention.
RedEye: Device created to easily scan for blood in feces at home to prevent colorectal cancer.
Neurobit: Innovative glasses with cameras that measures the eyes to detect and predict strokes at an early stage
Vibresee:Innovative device that measures micro-tremors in the hand to early diagnose conditions like Parkinson's.
MatrixLabs: Innovative method to stitch back together small wounds after an endoscopy
DFON: Biotech, formula, material experts and dermatologist consultants from the Industrial Technology Research Institute that test and improve products until they are class one safety.
Biotegy: innovative platform focusing on design, development and pilot manufacturing for medical technologies.
AIQ Smart Clothing: Clothing that has place for wearable sensors to be attached to it to measure vital signs.
The Qoca Home Hub: E-health device by Quanta computers made with the purpose of helping the elderly get back into society and get social and vital again.
All the start-ups that are also our participants in the Utrecht Region RAPID Health 2019 (first edition!) event were there to either showcase their solutions or to talk to other companies to gain and gather knowledge in their fields of interest.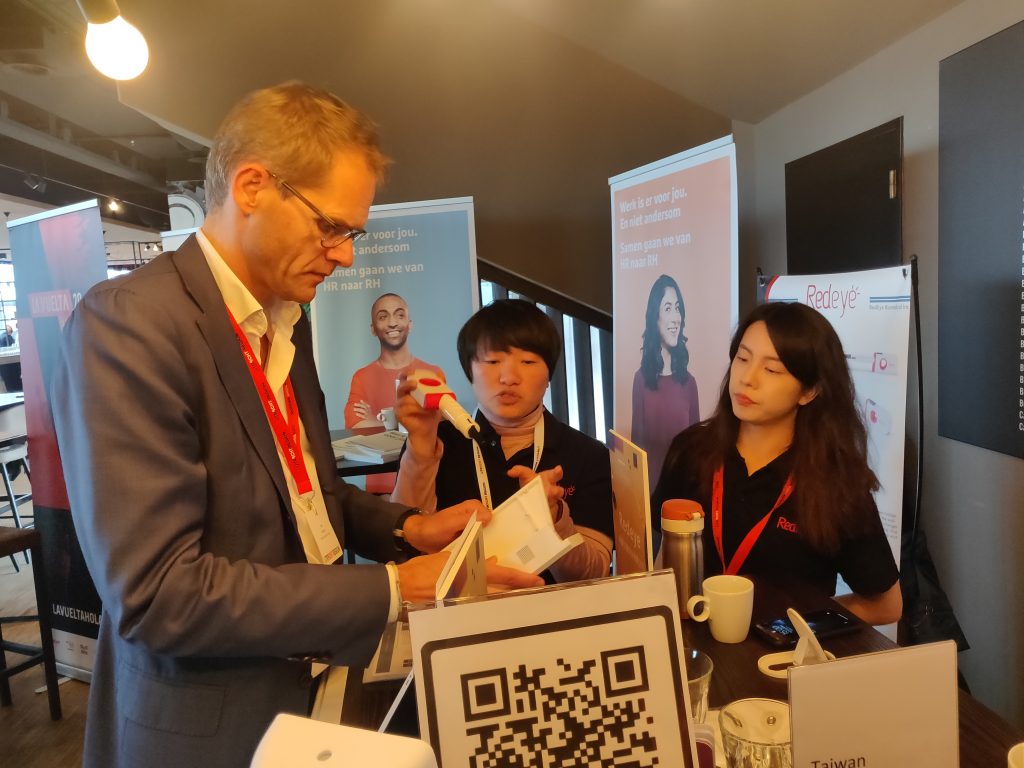 After Jelle van der Weijde, EBU Domain Health spoke about connecting Taiwan and the Netherlands we also got the opportunity to speak, letting our charismatic Valerie Hsu from TGN takes the microphone and talk about our event and our start-ups, everyone in the room seemed very interested in hearing about the event and it was an all-round success!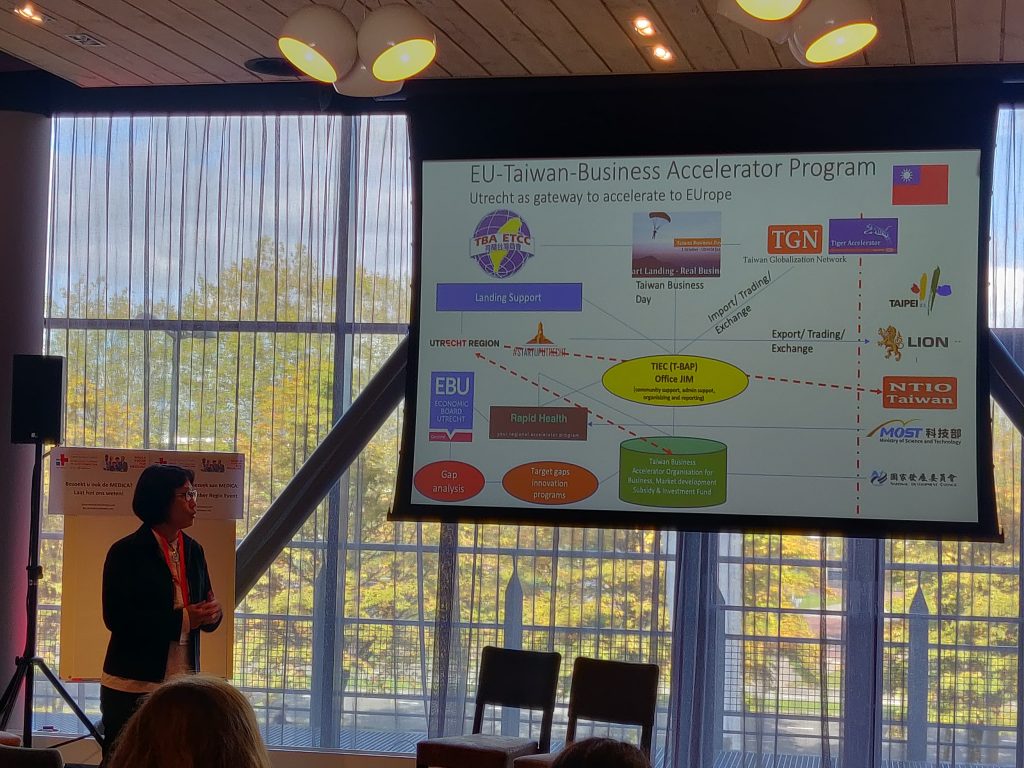 When the public speaking rounds had ended the real networking began, the floor started to get very busy with a new influx of business people all eager to talk to our start-ups about their products and solutions, there were drinks and snacks present so the night really started strong there.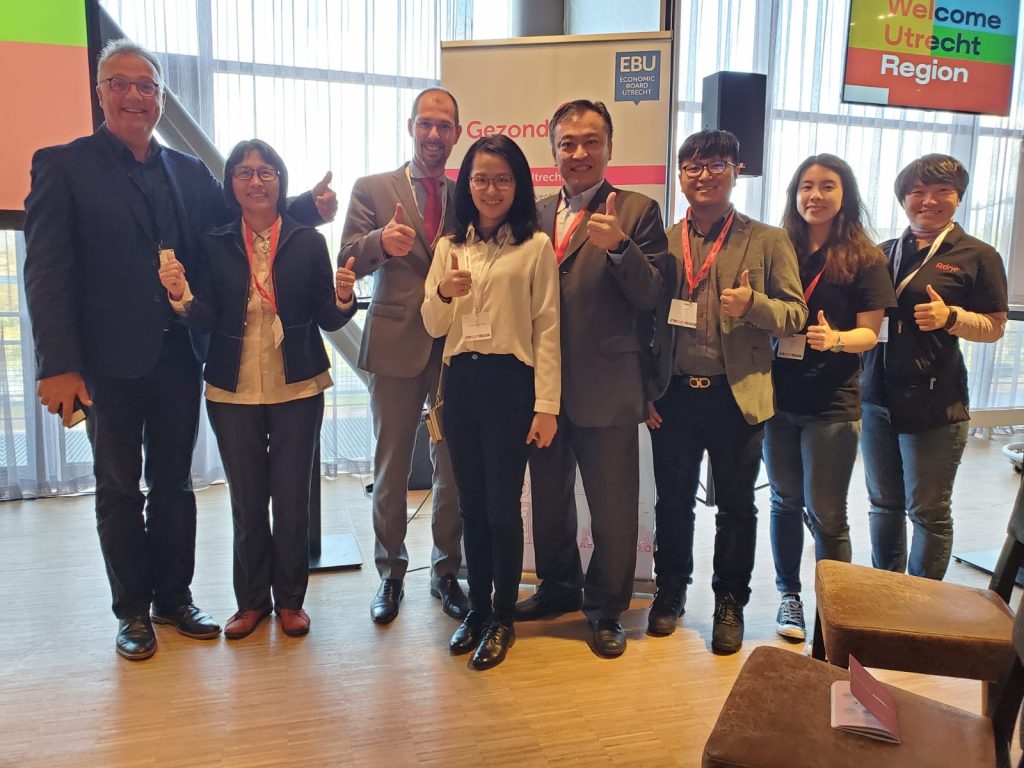 After the dust had settled and after a long day of work, we closed down shop at the EBU Get Connected event and went for dinner with the group, everyone had at least 1 interesting topic that they had learned about, and the new connections were plenty.
All in all it was a very successful day, let's hope we get more opportunities like this in the future!