You can find all the speakers slides at the bottom of the page, available until 31/10/19!
Taiwan Business Day 2019 was Successfully held in Utrecht!
Taiwan Business Day 2019 (TBD2019) which was jointly organized by Taiwan Globalization Network and its partners has been held successfully at the Jaarbeurs Innovation Mile (JIM) Tribune & Skybar on September 30, 2019.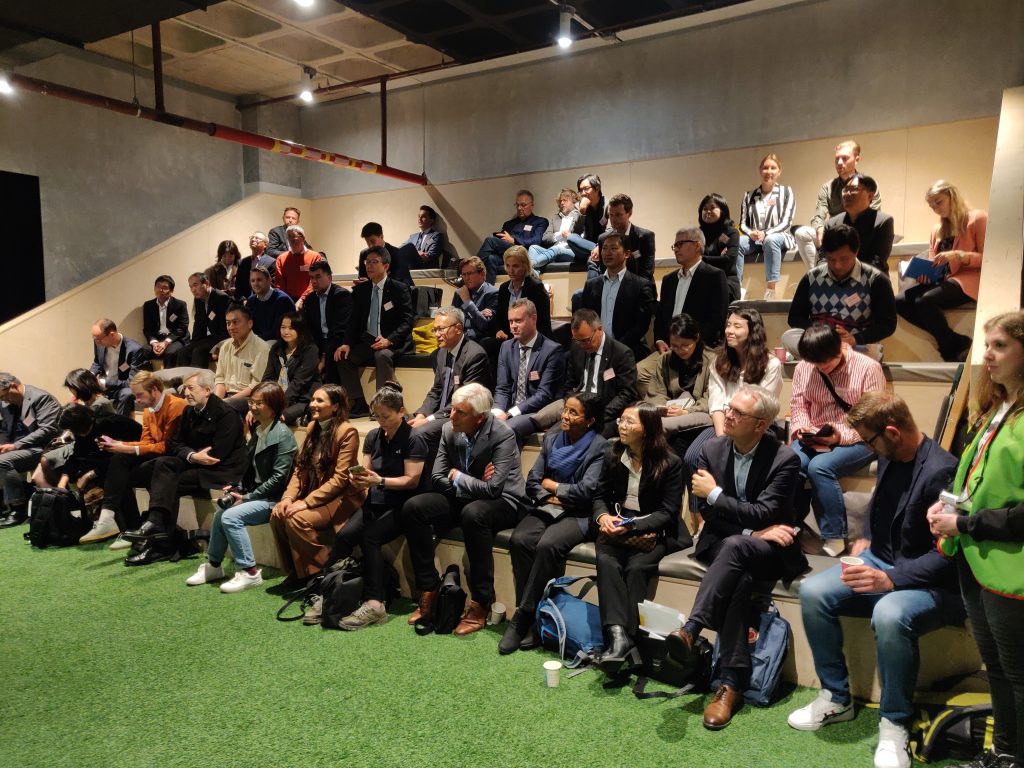 This exchange meeting between Dutch organizations and Taiwanese companies was held for the 8th time, and was attended by a growing number of entrepreneurs who learn about the culture and business opportunities in Taiwan. This year, the focus of the TBD2019 was the theme: 'SMART LANDING! REAL BUSINESS!', and Mr. David JP Wang (Taipei Representative Office) and Mr. Jelle van der Weijde (EBU) took pride to illustrate how soft landing programs in Taiwan as well as in Utrecht can be used to grow innovative businesses. Besides the official representatives, we learned from representants from ABN-AMRO, Utrecht in Business, AiQ Smart Clothing Inc., Taipei Top Noble Health Care Center, ESIL, BPI France and others as they described their expertise in cross border business initiatives. It was interesting to learn about recent developments in Taipei and in Utrecht, as both regions are moving up to top regional rankings on innovation and start-up climate. Ms. Hsu from Taiwan Globalization Network confirmed that the soft-landing bridge between the Netherlands and Taiwan is growing into a soft-landing cyberway between the countries gateways, as such connecting Asia and Europe.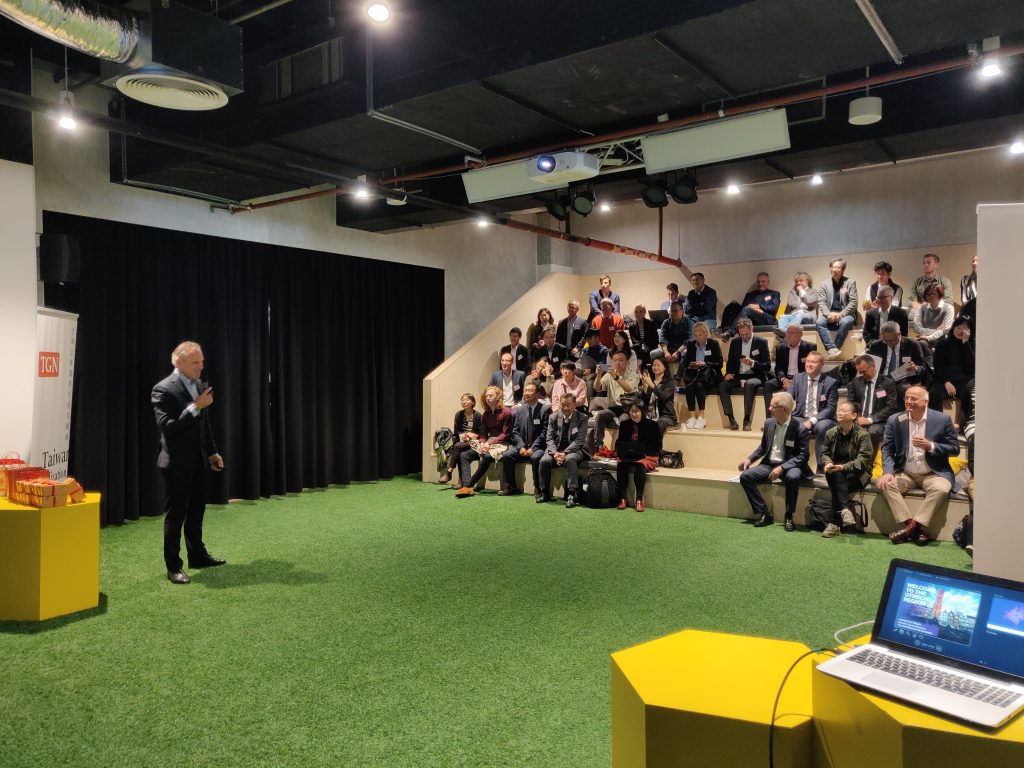 Opportunities were highlighted by a diversity of pitches from both Dutch and Taiwanese startups and scale-ups who presented their innovative solutions to the attendees.
The jury had a hard time to decide about the best ideas and solutions presented, as many could also have the potential to establish further connections between the Dutch and the Asian ecosystem. The quality of the pitches was very high, and several awards for the Dutch as well as for the Taiwanese startups were made available by our generous sponsors (China Airlines, EVA Air & Taiwan Globalization Network).
After the closing remarks of Mrs. Hsin-hsin Chen (Taipei Representative Office), the Taiwan Explorer Awards Ceremony took place, where the winners could prepare for a 1-week (Silver) or 2-week (Gold) business explorer trip to Taiwan where ITRI/Tiger Accelerator will arrange the soft-landing program in Taiwan for them. Please read more about our 4 Lucky winners Taiwan Explorer Awards-TBD19.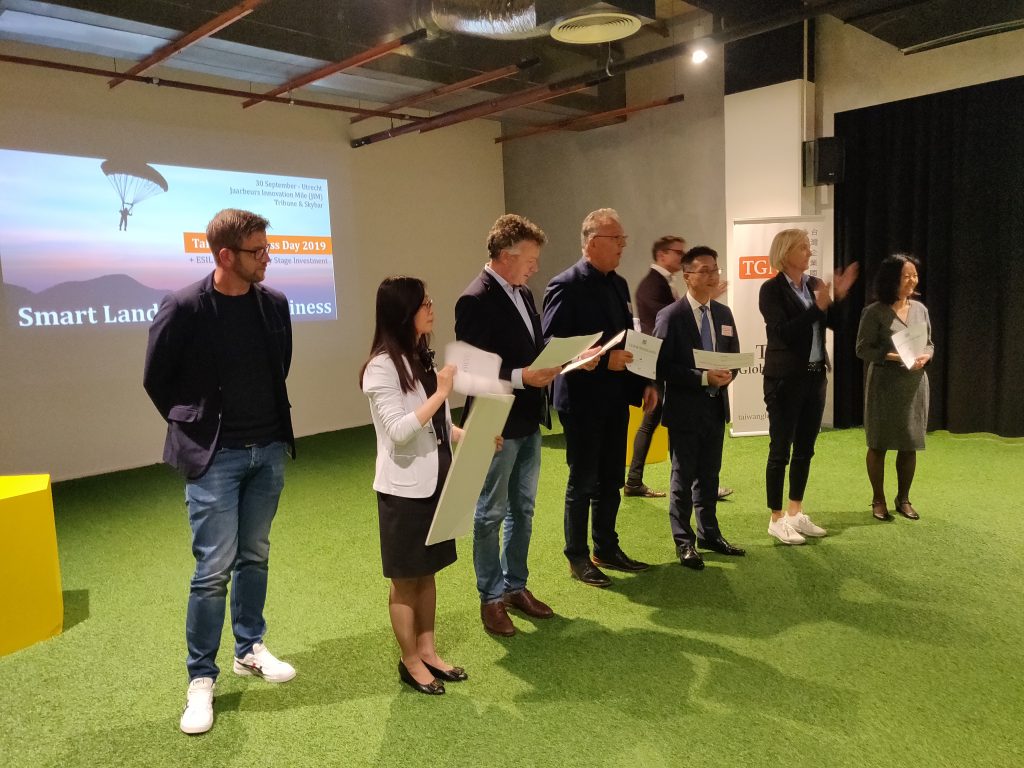 After a busy day for pitchers, attendees, special guests, speakers and organizers, the networking time was used well, and new-found friends where taken to the Taiwan Dinner where they enjoyed a nice meal and where they could finally relax in good company.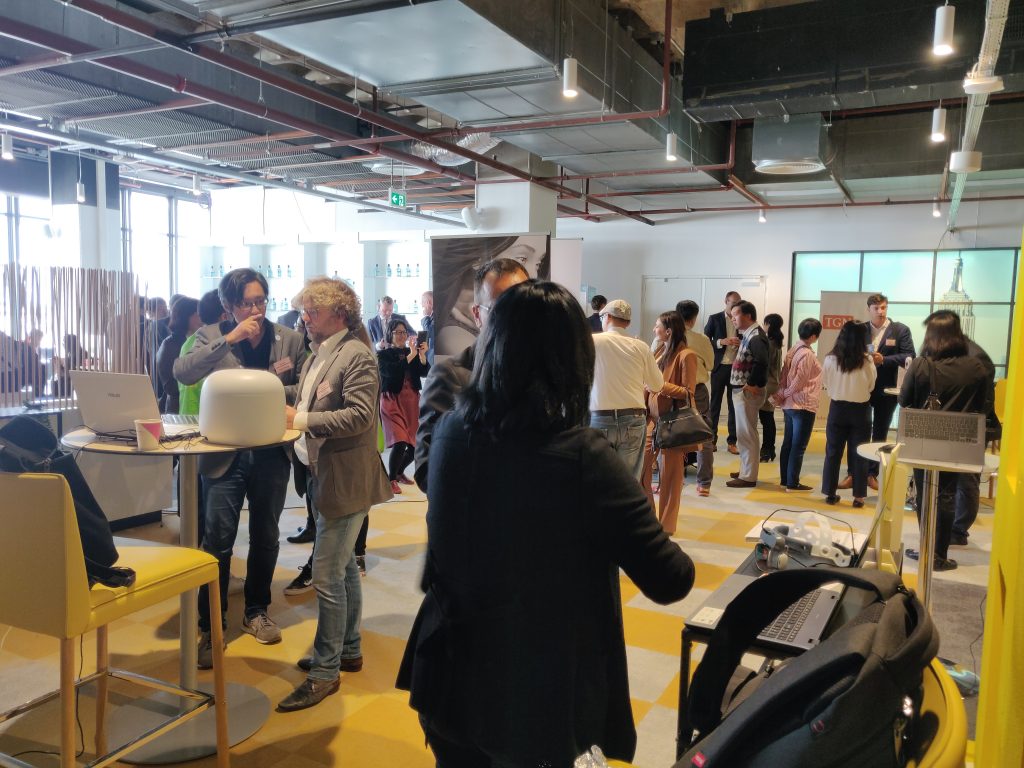 Here you can find the slides of all the speakers in order: