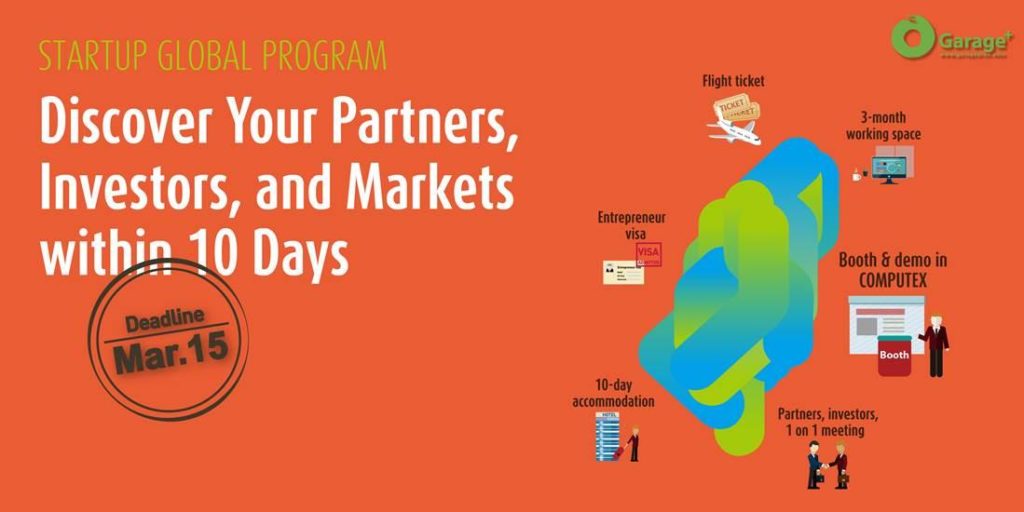 Startup Global Program (SGP) at Garage+, Asia's largest zero-equity incubator is supported by the key players in the global supply chain. The 8th batch of SGP just kicked off. The application is open for startups (Stage : Seed – Series B) in AI & Big Data, IoT & Smart Devices, Digital Health, AR & VR, Mobility, Green Tech, etc.
Since 2015, SGP has invited 108 startups to discover business opportunities in Taiwan. Over 33% of them have established collaborations with Asian leading corporations, attracted investments or set up Taiwan branch through Epoch Foundation's solid connections. For example, one company received a $7.2M order from a Japanese buyer; another company has developed more than 50 certified partners and customers in Asia.
Here are the benefits for the selected startups at the 10-day program:
1-on-1 meetings with top-level decision makers from key players in the global supply chain;
Join the exhibition during COMPUTEX for market development, investment, and manufacturing;
Free round-trip flight tickets and accommodation for 2 people. 
The program will take place from May 27 to Jun. 5, 2019.